Sales division
■Sales Engineering Dept. Chief, KN (joined in 2003)

I am in charge of sales engineering issues. My department is sometimes sales, and sometimes engineering. It seems to be fuzzy, but for manufacturing company, sales engineering department should be like "volante" in soccer. I sometimes go to the customer, and sometimes develop new product. I receive many inquiries from all over the world every day. Most of inquiries are high level questions from technical point of view. So I have to study special knowledge about our products. It seems to be a tough job, but this helps me to increase my knowledge, skill and help me to growth. It is challenging job for me in order to meet the customer's request in sales and engineering aspect.
■International sales Dept. Chief, EK (joined in 2006)

I am in charge of international sales. I promote our products with our agent all over the world every day. There are many kinds of inquiries, sometimes it is too difficult to meet their needs. But I make an effort to meet customer's request with our agent. Once I get orders from the customer, it is very glad and feel a sense of achievement and fulfillment. I receive many e-mails and calls from overseas, so you can train your English ability by yourself or improve your English ability. You can be active in this company throughout the world.
■Operating Section chief, Y.S (joined in 2007)

I am working at Sales Administration Department in Sale Division. I am relating with wide range of tasks include direction to factory, Recording sales, invoice processing, revenue and transaction control. Processing the given sets of tasks effectively and accurately in everyday basis is crucial and it is required in administration job, on the other hand such positions' work tends to be thought of as plain and not exciting, or gloomy. However, the real world is always moving, as also the customer needs and business situation, the main theme is "how I can commit to the company as Sales Administration staff from the point of view with working every task effectively and efficiently." I can feel that we cannot stand still only with stepping but to move forward, here our Sales Administration job is not related with "plain or gloomy" type of job at all. Of course I sometimes encounter the hard situation in terms of doing my job, but I have my colleague and my boss who may gave the hints of the answer, so that we can cope to solve each task. Therefore working environment and atmosphere are very good and I can feel my identity as I am belonging to our team while doing my job. In this company it is available.
Production Division
■R&D Dept. MY (joined in 2008)

I joined this company because I want to manufacture mechanical goods. Now I am in R&D department, and in charge of introduction of system engineering and developing new products. It takes a long time to launch new product, but once it has launched in the field, I feel a sense of achievement and fulfillment. I am very glad to get involved in some part of new product launch. I think this department is very challenging and good place to get special knowledge.
■Production Dept. YK (joined in 2006)

I use the NC processing machine and I perform various processing to the bar materials and am in charge of the turning and machining process of Ball Nut. When I joined this company, I cannot believe this bar material becomes Ball Nut. When I was assigned processing department, there were many things that I did not understand. But senior taught me how to do it kindly enough. When I was able to process it according to the drawing by myself, I was very glad and amazing. This department is very interesting place to learn various process.
■Recreation
In KSS, we work hard every day, and also enjoy going meal, company trip and various recreations. It is good atmosphere to be friend immediately.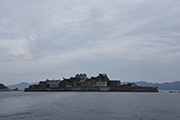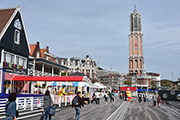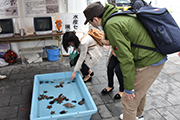 2008年Recreation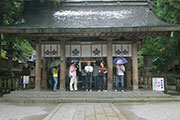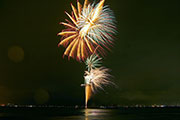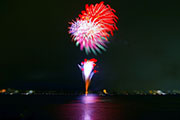 2006年Recreation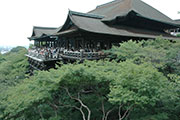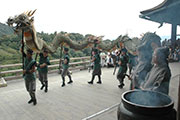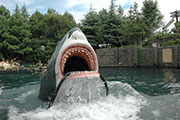 2005年Recreation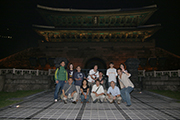 ■Recreation